Gynae PCD Franchise Company in Tamil Nadu– The gynae medicine industry is rapidly expanding, which indicates a promising business prospect. Women's healthcare is in high demand in Tamil Nadu, and individuals are investing in improved solutions. Medibyte is a major Gynae PCD Franchise Company in Tamil Nadu that offers distribution business chances to motivated individuals. DCGI-approved gyne pills, capsules, injectables, soft gels, and other products are available at moderate prices. You will profit from good business growth and other advantages here.
Tamil Nadu is a fantastic business destination with an increasing demand for women's health care. You could make a decent living by starting your own gynecological medicine distribution business. Medibyte's top Gynae PCD Franchise Company in Tamil Nadu is here to help you achieve your goals by supplying high-quality medicines and goods. We have visited key cities and towns such as Chennai, Dharmapuri, Thiruvarur, Thanjavur, Puducherry, Kanchipuram, Ooty, Coimbatore, Madurai, Cuddalore, Erode, and Salem. You will be given exclusive rights, a list of GMP and WHO-approved items, promotional incentives, and so on.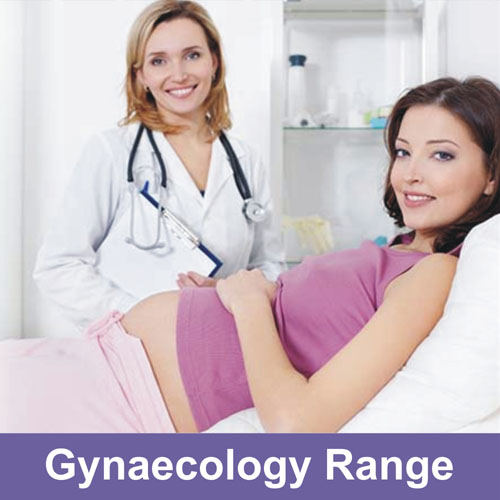 What Makes Medibyte's Top Gynecology Range Company in Tamil Nadu?
Our headquarters are in Chandigarh, however, we have affiliates all over India. We have been quite cautious regarding the types of medications we supply to our customers. The best quality control methods are used to ensure that you receive defect-free and safe drug solutions. The company's goal is to supply high-quality reproductive healthcare drugs for both men and women. We want to provide quality drug solutions at the most economical prices to all segments of society. The following are the benefits of being one of our associates:
You will receive your orders within the specified time frame. Our extensive network of logistics partners will contribute to on-time and dependable delivery.
Our drug prices are pretty genuine and reasonable in the market.
Affordably priced investment plans that match your various demands.
Locations Available for Gynae PCD Franchise Business around Tamil Nadu
All young aspirants, career seekers, Pharma professionals, or entrepreneurs are welcome to apply for the Gynae PCD Pharma Franchise opportunity at Medibyte. Our organization provides you with the exclusive right to launch your business in any location in India. When it comes to Gynaecology Products, the need in Tamil Nadu appears to be expanding. We are always establishing business chances to address the additional Gynaecological Market in order to become a top Gynaecology PCD Franchise Company. The following are the places that we have available for a Gynae Pharma Franchise in Tamil Nadu for the start-up of the business.
Chennai
Dharmapuri
Thiruvarur
Thanjavur
Erode
Salem
Tiruchirappalli
Vellore
Nagapattinam
Pudukottai
Tiruppur
Puducherry
Kanchipuram
Ooty
Coimbatore
Madurai
Cuddalore
We have several production facilities distributed around the country. Furthermore, we consistently strive to provide on-time delivery. As a result, we are gaining the trust of a large number of customers and clients.
High-Quality Gynecology Products
Medibyte's product line is highly safe and effective, and it is known for producing speedy results. Before being employed in the production of high-quality Gynae pharma medicines, each drug produced in our plants is prepared in compliance with DCGI certification criteria. Our entire manufacturing unit is well-equipped and run by skilled staff. We produce Gynae Medicines in a wide range of pharmacological formulations, including:
Isoxsuprine
Norethisterone
Natural Micronized Progesterone
Clindamycin Clotrimazole
Medroxyprogesterone
Hydroxyprogesterone
Letrozole
Allylestrenol
Benefits of Starting Gynecology Medicines Business in Tamil Nadu with Medibyte
Invest in the expanding gynae medicine market in India. Medibyte invites persons from all around Tamil Nadu who are looking for genuine business opportunities. This business opportunity is ideal for those with prior expertise in pharmaceutical sales or sales and marketing. The demand is high, and you get to run your own firm and be your own boss. There is no pressure to meet expectations, nor is it required to work full-time. It may also provide strong future chances as the market expands over the next few years. The following are the advantages of beginning a gynecological range distribution business:
This market has a large potential for expansion. It is a guarantee made by Medibyte to give better opportunities because we specialize in this market.
Gynecological medication sales have a very high profit margin. You will be able to earn a good living and effortlessly expand your current business.
Medibyte provides marketing assistance to all of its business colleagues, including wholesalers and distributors. You will be provided with numerous incentives to help you promote your business and gain more consumers.
There is an increase in the number of gynecologists and doctors. Medibyte has a large network in Tamil Nadu that will assist you in establishing yourself as a distributor and wholesaler of gynae drugs.
Contact Details
Name: Medibyte
Email: query@drkumarspharma.com
Call us: +91 95018- 17757