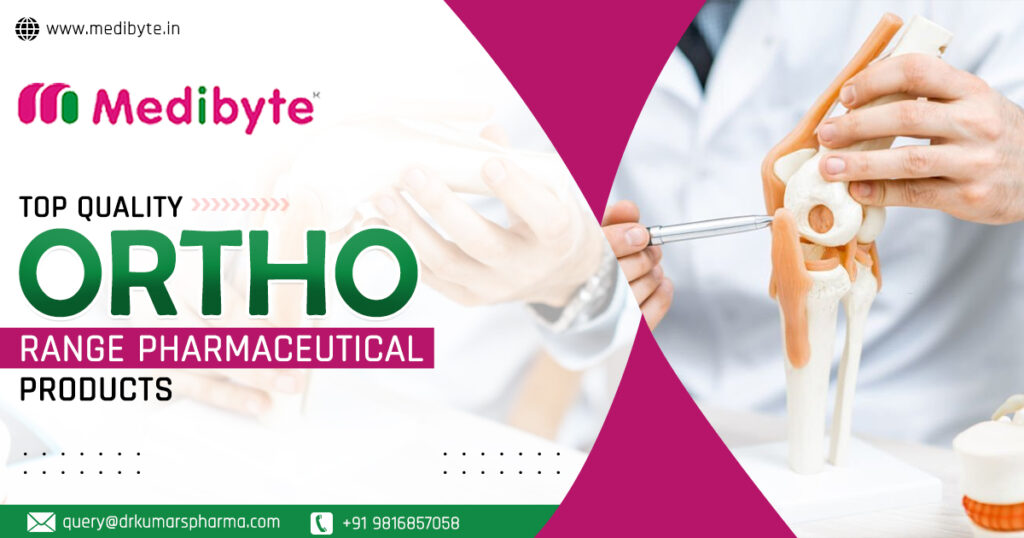 | | | | | |
| --- | --- | --- | --- | --- |
| Product | Packing | MrpPerBox | RateListComposition | Tax |
| Casbon D3 (Sachet) | 1 gm x 20 sachet | 800 | Cholecalciferol 60000 i.u (Sachet) | |
| Dr Kumars Vitamin C | Alu Alu 10×15 | 1050 | Each Chewable Tablet Contains: Vitamin C 500mg + Zinc 100mg + Vitamin D3 100 IU | 12 |
| Kevnar AF | Alu Alu 10X10 | 2650 | Acebrophylline 200 mg SR +Fexofidine 120 mg + Monelukast 10 mg | 12 |
| Nutoxib P | Alu Alu 10X10 | 2100 | Pregabalin (SR) 75 + Etoricoxib 60mg Tablets Blayered | 12 |
| Orthobolt C | Blister 10X1X10 (With Outer Carton) | 2900 | Collagen Peptide 40mg + Sodium hyaluronate 30mg + Chondroitin Sulfate 200mg + Vitamin C 35 mg | |
| Orthobolt Plus Tab | Alu Alu 1X10 | 130 | Methyl sulfonyl methane 1000mg + Hydrolysed Collagen Peptide Type-II 200mg + Boswellia serrata 250mg + Hyaluronic Acid 20mg + Grape Seed Extract 5mg + L-Ascorbic Acid 30mg Tab | |
| Orthobolt T | Alu Alu 10X1X10 | 2950 | Etodolac 400 mg + Thiocolchicocide 4 mg Tablet | 12 |
| Orthobolt Trio (14 Caps) | Bottle 14 Capsules | 630 | RoseHip Extract 275mg + Devils Claw Extract(20%) 100mg + Boswellia Serrata Extract(70%) 307.5mg Tab | 18 |
| Orthobolt Trio Tab | Alu Alu 10X1X10 | 3000 | RoseHip Extract 250mg+Collagen Peptide 40mg+Sodium Hyaluronate 30mg+Vitamin C 35mg+Chondroitin 200mg Tab | |
| Sentsy-F | 100 gm | 120 | Potassium Nitrate And Sodium Monofluorophosphate Toothpaste | 12 |
| Smoolfin 100ml | 100ml With Carton | 110 | Liquid Paraffin 1.25ml+Milk of Magnesia 3.75ml+Sodium Picosulfate 3.33mg | |
| Thule 150 | Alu Alu 10X10 | 1050 | Tolperisone 150 mg Tablets | 12 |
| Thule D | Blister 10X10 | 1400 | Tolperisone 150 mg + Diclofenac 50 mg | 12 |
| Thule P | Blister 10X10 | 1350 | Tolperisone 150 mg + Paracetamol 325 Mg Tablets | 12 |
| Tofabyte 5 | Blister 1X10 | | Tofacitinib 5mg | |
| Usroliv 300 | Alu Alu 10X10 | 3500 | Ursodeoxycholic Acid 300mg | 5 |
| Usroliv 300 (10X1X10) | Alu Alu 10X1X10 | 3400 | Ursodeoxycholic Acid 300mg | 5 |
| Uziflav 200 | Alu Alu 10X10 | 1050 | Flavoxate 200mg Tablets | 12 |
| Uziflav O | Alu Alu 10X10 | 2200 | Flavoxate 200mg + Ofloxacin 200mg Tablets | 12 |
| Uzilev 500 | Alu Alu 10X10 | 1270 | Levetiracetam 500 mg Tablets | 12 |
| Uziline 600 | Alu Alu 10X1X6 | 2137 | Linezolid 600mg | 12 |
| Uzirox 40 | Alu Alu 10X10 | 850 | Febuxostat 40mg | 12 |
Retaining a quality run of orthopedic drugs and items medicate extend can be very accommodating in bringing great wages and meeting the distinctive needs of your clients. Medibyte Pharma is among the best-known ortho products PCD pharma franchises in India to bring you an appealing extend of treatments, tablets, capsules, injectables, etc. We have NSAIDs, torment relievers, anti-seizures, anti-depression drugs, over-the-counter solutions, etc.
You will be able to have your claim business with the ease of venture plans. Medibyte Pharma brings you a brilliant chance to begin your own business in the Ortho products range.
You will indeed grow your current trade openings with the finest ortho company 'Medibyte'. Our franchise offers you DCGI-endorsed drugs that are made under the supervision of the best quality control specialists. The entire fabricating preparation takes to put on GMP and WHO units that are arranged in eco-friendly and non-contaminated. You will get great developing trade advertising alluring promoting apparatuses, motivating forces plans, appreciate sensible rates, great benefit edge, etc. Come to connect us for a Pharma venture for ortho drugs and get to break an incredible bargain with us.
You'll be able to get more subtle elements almost the commerce wanders close to you which are accessible for imposing business model-based pharma companies. Straightforwardly call at, +91 9816857058 or take off a comment in your contact. On the off chance that you need you'll be able even email query@drkumarspharma.com. Here, you'll get high-quality ortho sedate arrangements at the side of the great trade bargain.
Contribute to Orthopedic Medicines for Pharma Franchise in India | Medibyte
Looking at the expanding sicknesses you may see that powerless bones, joint problems, muscle issues, and torment within the body will be very common, particularly with the maturing populace. These drugs have gotten to be family drugs where everybody has ortho medications accessible at domestic. The demand for these solutions is very to visit and you may appreciate a great deal in your respective area. Medibyte Pharma provides you with a culminated trade organization where you may begin your claim trade a make a great winning out of it.
The Medibyte ortho franchise showcase incorporates a developing notoriety due to its great request owing to the developing geriatric populace.
They have been a portion of numerous therapeutic segments that included intense to extreme torment within the joints, muscles, or bones like seizures, antidepressants utilized in joint pain and orthopedic conditions, etc.
Nearly every house has it as a visit medication to remedy common torment like backaches, cerebral pains, body torment, muscle strain, etc. Hence, you get to appreciate a great request.
Solutions is a very visit and you may appreciate a great deal at your respective area. Pharma company gives a culminated trade organization where you may begin your claim trade and make a great winning out of it.
GMP and WHO Verified Ortho Medicines Offered For PCD Franchise
When it comes to successful ortho medibyte company has been bringing up incredible arrangements. Our ortho run has been arranged beneath the direction of specialists who have a long time of encounter in bringing up quality sedate arrangements for torment help in joints, muscles, and bones. We have the finest quality testing gear and gadgets that offer assistance we combine drugs that grant 100 percent comes about. These are tried proficiently to create beyond any doubt that they are getting a defect-free run. These drugs are accessible in the shapes of tablets, capsules, injectables, treatments, syrup, etc.
Collaborate with the finest Ortho Products Franchise company in India | Medibyte Pharma For Progressing Deals
When aiming for the PCD Pharma Franchise, continuously go for the most excellent pharma company. Medibyte is the title you will be able to believe when it comes to quality medication arrangements. Here, the company offers you a great list of ortho solutions that involve drugs like diclofenac sodium, linseed oil, methyl salicylate, menthol, etc. We have attempted to cover diverse restorative drugs that are utilized within the orthopedic medication showcase. We point at the assembly of your expanding requests by bringing inventive and successful drug arrangements. Here are a few ortho drugs that are advertised by Medibyte PCD franchise:
Antidepressants
Anti-Seizure Drugs/ Neuroleptic drugs
Corticosteroids
Muscle relaxants
Non-steroidal anti-inflammatory drugs (NSAIDs) etc.
Top-Grade Facilities For Medibyte Ortho Range PCD Franchise Partners
We, Medibyte PCD give you the finest offices you have got ever been to secure a showcase position. We have been providing you with the most excellent offices ever since the start, through which you will control showcasing within the most proficient way without confronting major emergency obstructions in your Pharma in Ortho extend.
Showcasing support- By utilizing solid promoting devices, we will give you the most excellent showcasing bolster. It will make it simpler for you to induce showcase demonstrated strategies and methodologies.
Special units- Our company offers you an assortment of Publicizing kits for a simple introduction. The limited-time packs can be easily dispersed to numerous areas such as healing centers, well-being centers, and others. It will facilitate you to secure a position within the market as Pharma t in Ortho extends.
Monopoly Rights- Restraining infrastructure rights are one of the foremost imperative and compelling instruments to advance that gives you the most excellent conceivable presentation to the showcase. It may be a kind of benefit to be able to effectively show your planned drugs and administration in a particular advertisement without having to confront any genuine competition.
Contact
Regd. Office:- Plot No 158, Industrial Area Phase 1, Panchkula, Haryana 134113
Email Id:- query@drkumarspharma.com
Mobile No:- +91 9816857058